BS VI Commercial Vehicles
Commercial Vehicles such as trucks and buses are largely run on diesel. To achieve BS VI emission norms on these vehicles, the vehicle manufacturers have introduced exhaust after-treatment devices in the vehicle hardware as well as made improvements to engine efficiency.
The diagram below shows the most common exhaust after-treatment devices in use: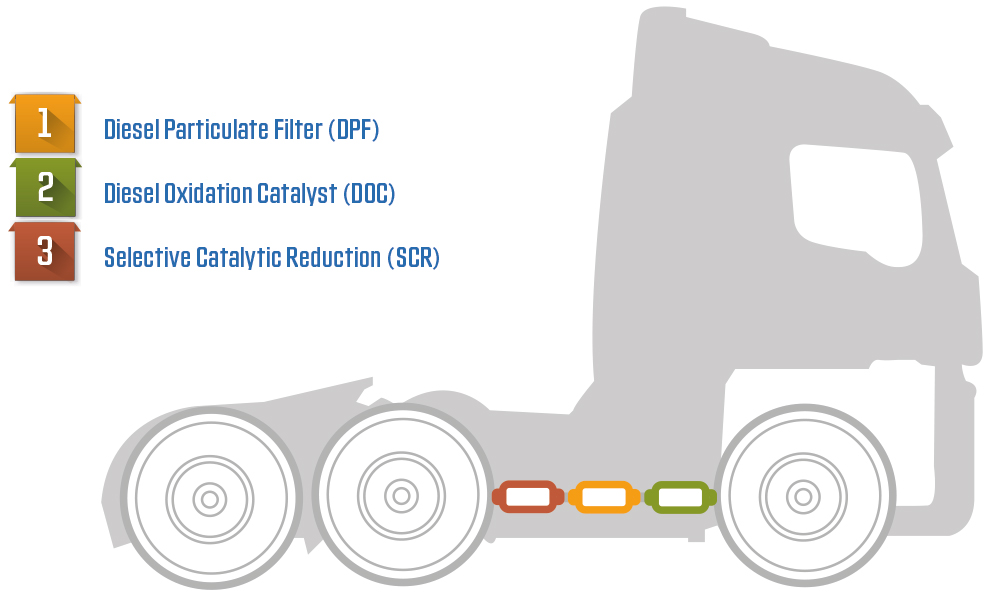 These exhaust after-treatment devices help in meeting the stringent limits of NOx and PM by converting them chemically into less harmful exhaust gases and by filtering out the harmful particulates.
Lubricant Solution: Diesel engines produce soot due to incomplete combustion of diesel fuel in the engine's combustion chamber. To meet the stringent limits of BS VI emission norms for Particulate Matter (PM), diesel particulate filters (DPF) are fitted to the vehicle to filter out these soot particulates.
As soot gets collected in the DPF, it gradually gets burned off, however, not completely.
A proportion of these soot particles is comprised of unburned oil. These oil particles contain substances (such as some engine oil additives) which cannot be completely burned away and are therefore deposited as ash in the DPF. The ash can only be removed by physically cleaning the DPF.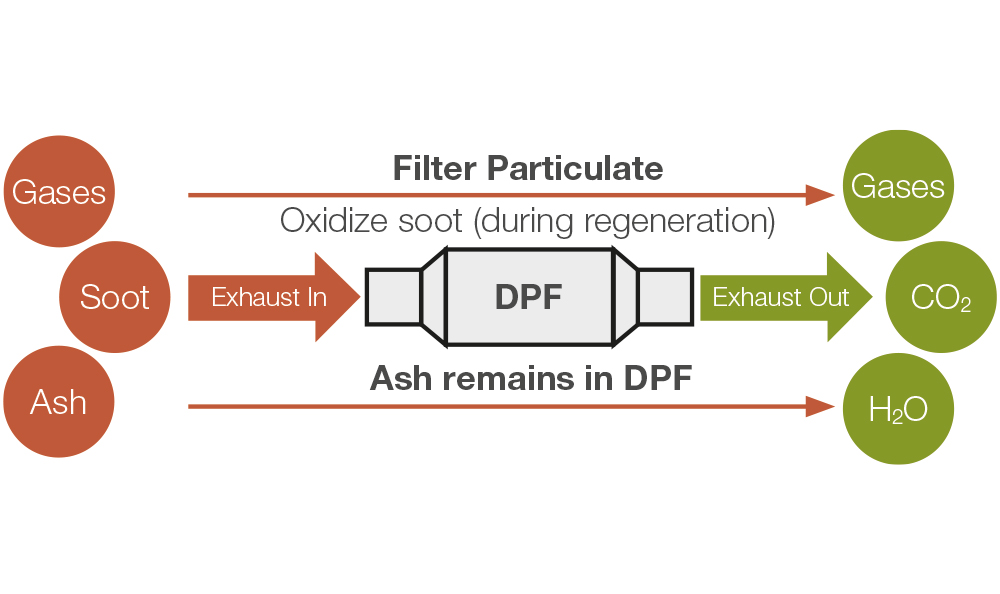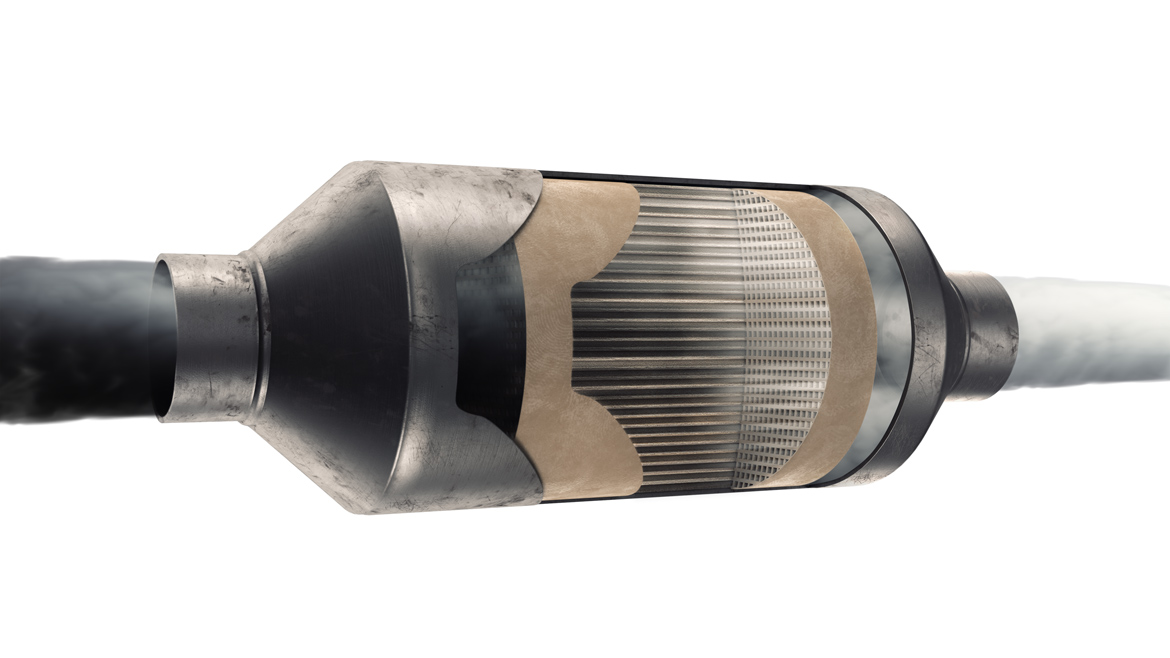 Ash blocked in the DPF
Conventional diesel engine oils such as API CF-4, API CH-4, API CI-4 and even API CI-4 PLUS produce higher levels of ash and hence will not be suitable for or compatible with diesel vehicles, whether passenger or commercial, fitted with DPF.
These vehicles will require specially formulated Lower Sulfated Ash, Phosphorus and Sulfur (SAPS) diesel engine oils.