Ready Reference Guide
The Lubrizol Ready Reference is your go-to resource for accessing the most up-to-date lubricant industry information directly from your smartphone, tablet, or computer.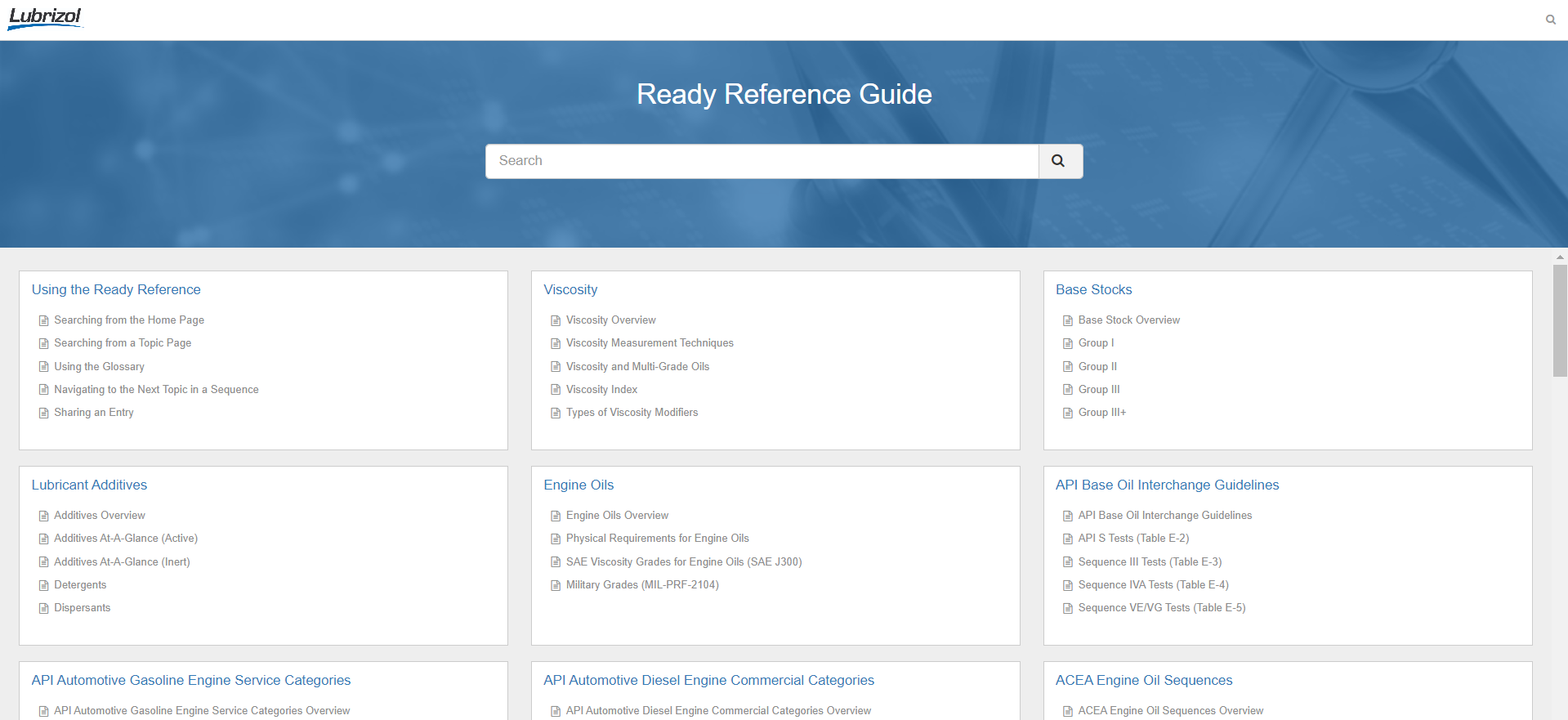 Stay informed by accessing information that includes, but is not limited to the following major sections:
API base oil interchange guidelines
API automotive gasoline and diesel engine service categories
ACEA engine oil sequences
JASO automotive diesel engine oil standard
Major engine tests
Small engine oils
Driveline fluids
Marine diesel engine oils
Stationary gas engine oils
Fuels
Hydraulic fluids
Major industrial gear oil specifications
Grease
With a robust glossary of technical terms and substantial background information on topics like viscosity, base stocks, and lubricant additives, the Ready Reference provides critical context where it is most needed, at your fingertips. Use the form to sign up and get access to the Lubrizol Ready Reference today.
You can view the guide by filling out the form.