The grace period for making light-duty engine oil claims against ACEA 2016 is ending. As of May 1 2023, all engine oil formulations making a performance claim must do so against the requirements of ACEA 2021.
As a reminder, the ACEA 2021 update took effect on May 1, 2021. The light-duty oil sequences update impacted the ACEA A/B categories for high SAPS and the ACEA C categories for lower SAPS.
In the high SAPS categories, we saw the removal of the ACEA A3/B3 category and the introduction of ACEA A7/B7. And in the lower SAPS categories, ACEA C1 was removed and ACEA C6 was introduced for modern Turbocharged Gasoline Direct Injection (TGDI) engines.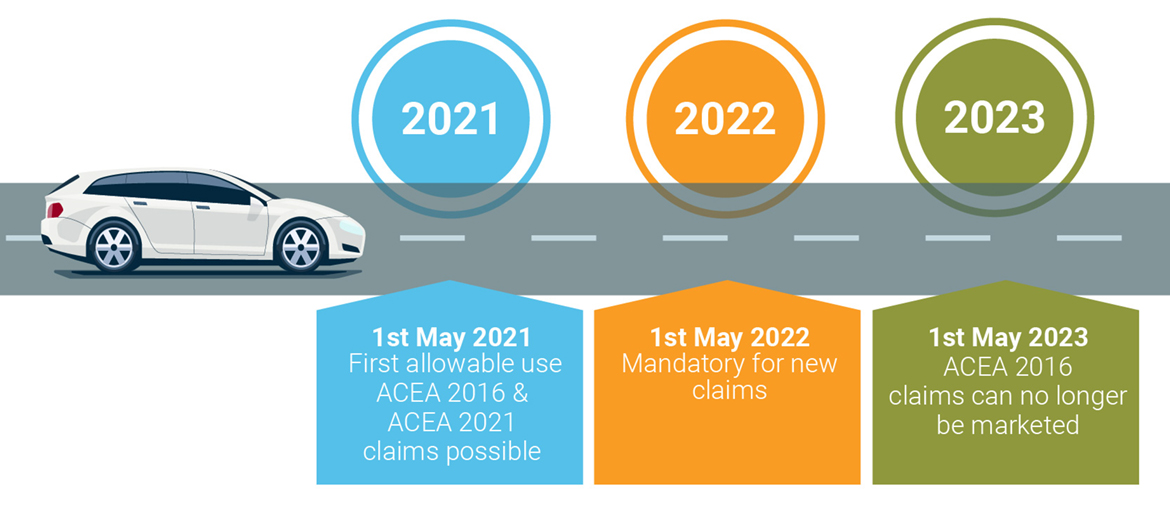 In addition to the category changes, three key new tests were introduced as part of the update:
CEC L-114-19 Toyota Turbocharger Deposits Test: The Toyota Turbocharger test focuses on minimizing deposits in the hotter, harsher environments of a today's engines. As turbocharger deposits cannot be removed, it is crucial engine lubricants do not break down under these conditions and have high resistance to oxidation.
CEC L-117-20 VW TDI3 Test: The TDI3 test focuses on minimizing diesel piston deposits and replaces the previous TDI2 test. The TDI3 test utilizes updated engine, featuring Exhaust Gas Recirculation (EGR), Variable Geometry Turbocharger (VGT), nitrogen oxides (NOx) catalyst and Diesel Particulate Filters (DPFs).
CEC L-107 M271 EVO: The M271 EVO test replaces the previous M271 Classic test targeting sludge creation. As hardware trends increase the use of TGDI engines, this test better reflects newer engine technology and the challenges facing modern high-performance engines. This test was introduced in ACEA 2016 revision 3 in July 2020.
To ensure compliance when approving a product against these new or existing categories, Lubrizol strongly recommends following the ATIEL guidelines for approving a product.
This video explains the main changes which came into effect as part of the 2021 light-duty specification update: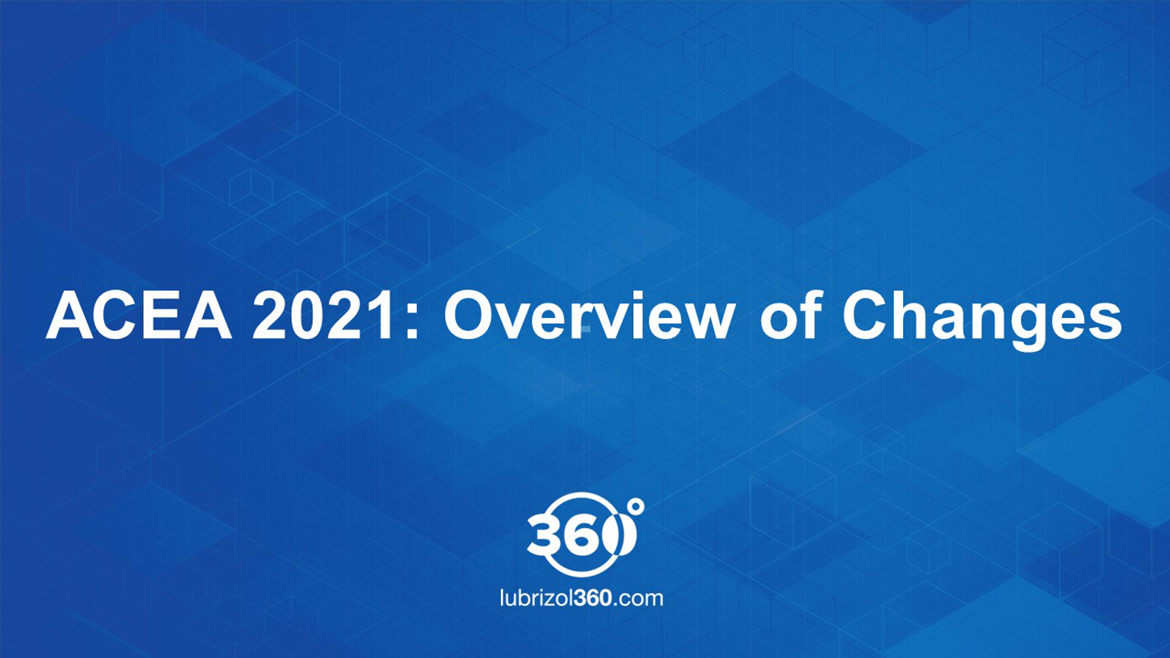 We have created a helpful guide which covers the ACEA light- and heavy-duty sequences in detail. Download the guide here. If you are looking for ACEA 2022 heavy-duty information? Click here.
Contact your Lubrizol representative to learn more about the ACEA sequences.