From December 1, 2018, all engine lubricant formulations making ACEA performance claims must comply with the latest ACEA 2016 European Oil Sequences.
Since their introduction in 1996, the ACEA Oil Sequences have prescribed the minimum quality level of service-fill oils demanded by the European Automobile Manufacturers' Association (ACEA) members for use in their vehicles.
In the first major update for four years, ACEA 2016 was introduced to ensure the engine lubricants used in service-fill satisfy the demands of increasingly advanced engine hardware and aftertreatment systems. The ACEA 2016 light-duty engine oil sequences incorporate significant increases in required performance from ACEA 2012, with the replacement of obsolete tests and removal of the A1/B1 category. A new ACEA C5 category was introduced for aftertreatment compatibility that covers SAE 0W-20 and 5W-20 viscosity grade engine lubricants meeting an HTHS viscosity of 2.9 to 2.6cP. The updated Engine Oil Sequences for light-duty and heavy-duty engines also focus heavily on biodiesel compatibility due to increased usage within the market, ensuring continued protection from serious engine wear, oxidation and the formation of deposits.
Introduced December 1, 2016, the Classes and Categories of the ACEA 2016 European Oil Sequences are: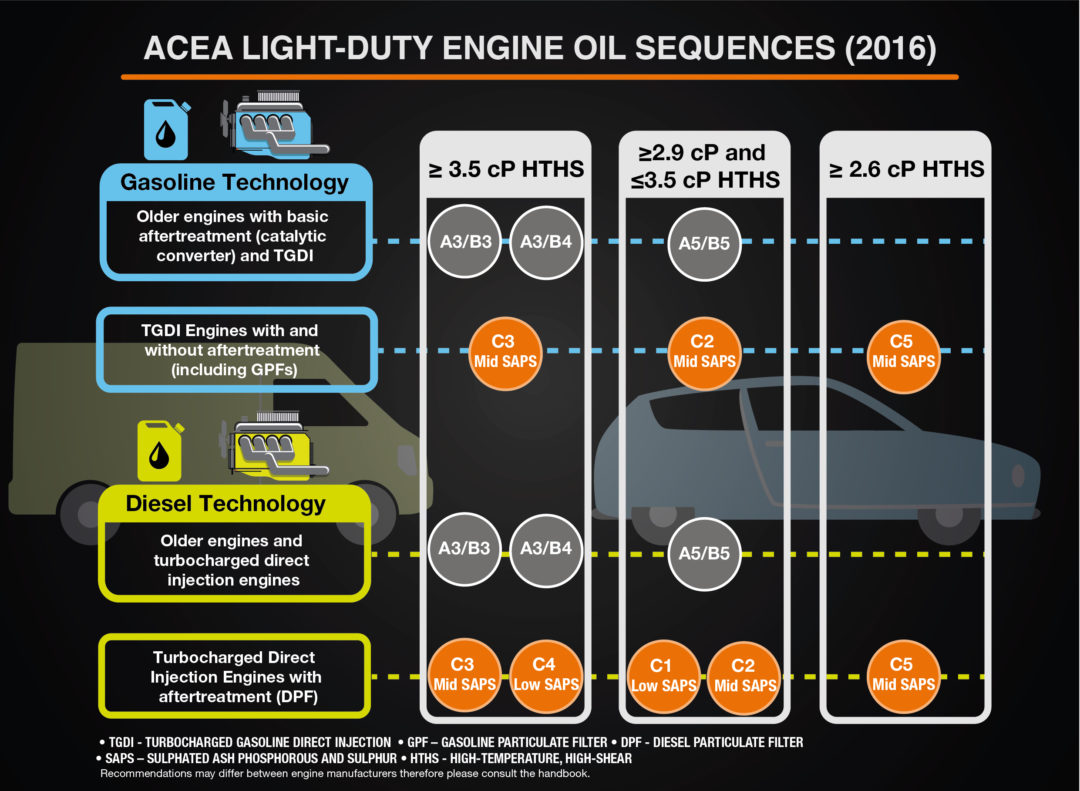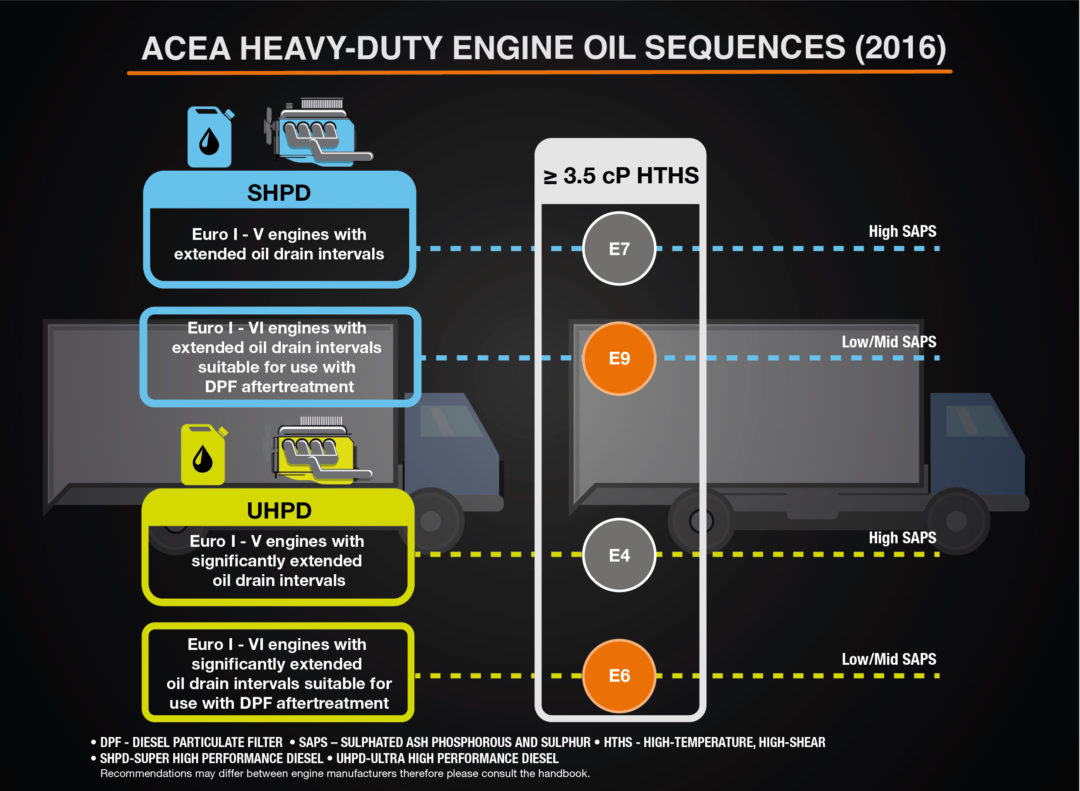 Since December 1, 2017, the introduction of any new engine lubricant formulation claiming performance against an ACEA Oil Sequence must conform to ACEA 2016.
Importantly, from December 1, 2018 all existing lubricant formulations making an ACEA performance claim must also conform to the requirements of ACEA 2016. Awareness of this date is vital, as lubricant manufacturers must adhere to the requirements that these latest performance specifications demand and ensure their brand reputation is protected.
With the ever-changing demands placed on lubricants, the next update to the ACEA Oil Sequences is well underway for both light-duty and heavy-duty diesel engines, including addressing concerns of low speed pre-ignition (LSPI) in turbocharged gasoline direct injection engines as well as the introduction of fuel-efficient lower HTHS viscosity categories.
As we move forward, ACEA will be of even greater importance as the OEM engine hardware continues to expand into global markets. ACEA 2016, and subsequent revisions of the ACEA Engine Oil Sequences, continue the industry's journey to increased efficiency without compromising durability, with each upgrade presenting significant opportunities for oil marketers to differentiate with lubricants that meet and exceed the new specifications.
Click here to learn more about ACEA 2016 and the importance about being compliant.