Passenger vehicles vary based on the type of fuel the vehicle is run on.
Diesel Passenger Vehicles
To achieve BS VI emission norms on these vehicles, vehicle manufacturers have adopted an approach similar to that of commercial vehicles—i.e. having DPF, Selective Catalytic Reduction (SCR) and Diesel Oxidation Catalyst (DOC) as exhaust after-treatment devices.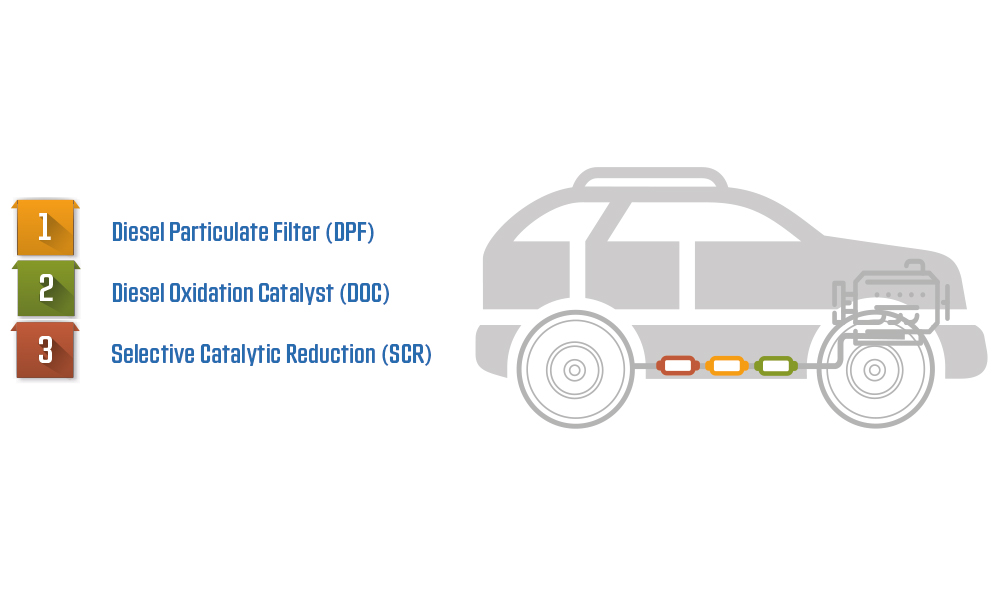 Lubricant Solution: Like commercial vehicles, the BS VI-complaint passenger vehicle diesel engine uses a DPF and requires lower SAPS diesel engine oils.
Usage of lower viscosity oils and stop-n-go driving conditions causes additional severity in passenger vehicles so the industry has a dedicated specification for passenger vehicles – oil meeting ACEA C (C means catalyst compatible) specifications such as ACEA C2, C5 and C3 which ensure durability is not compromised while maintaining fuel economy.
Petrol Passenger Vehicles
Petrol vehicles burn relatively cleaner than diesel so to achieve BS VI emission norms on these vehicles, the vehicle manufacturers have made changes in some petrol engines such as introducing turbo charging and changing the fuel injection type. With regards to exhaust after-treatment, there aren't any signification changes required and the current three-way catalyst is enough to meet the tighter emission norms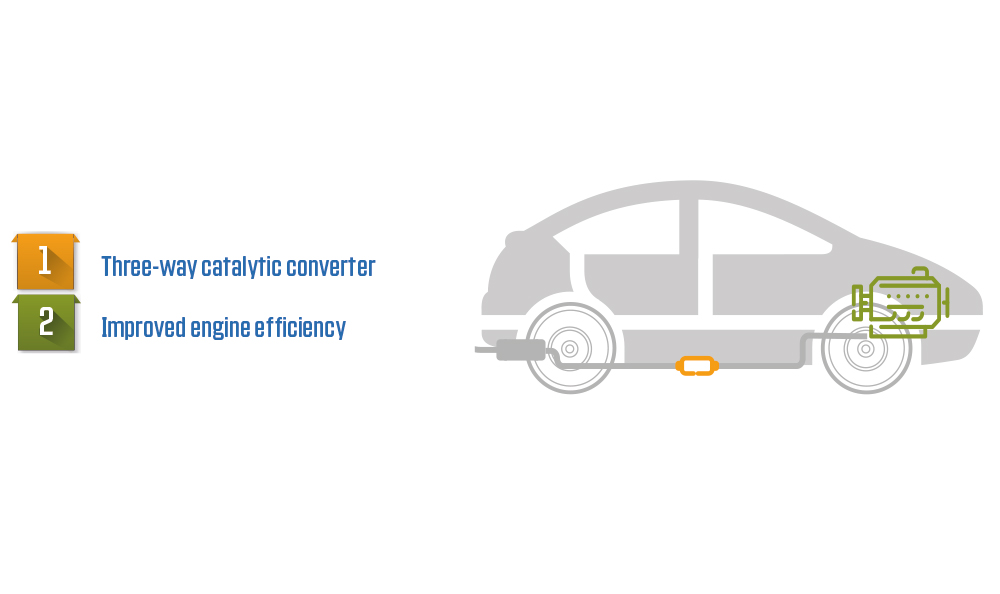 CNG Passenger Vehicles
Compressed natural gas (CNG) is inherently a clean fuel so there is no specific hardware change for passenger vehicles running on CNG fuel.
Lubricant Solution: Petrol passenger vehicles have conventional fuel injection and are compliant with BS VI so engine oils having API SN specification are sufficient for catalyst protection. However, the industry focus is more towards delivering fuel economy along with ensuring protection for engine and catalyst and it is important for such oils to have demonstrated performance at lower viscosities such as 0W-20 and 0W-16.
For vehicles with Turbo-charged gasoline direct injection (TGDI) or Gasoline direct injection (GDI) engines, the recommended specification is API SN PLUS or API SP.
For passenger vehicles that run on CNG fuel, you do not need any specific quality/performance level, so oils recommended for BS VI gasoline are more than capable for being used to formulate PV CNG engine oil. The only major difference is that CNG oils are typically higher viscosity oils.